Blog Categories: creativity at work
Posted on November 13, 2016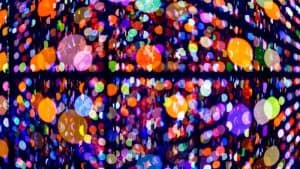 When giving trainings in Leadership Management, people often tell me that the first thing they do in the morning is to check their email. Read this HBR post on how that little habit may catapult you into a day of having difficulty focusing and thus creating the productivity you want.
Posted on January 18, 2016
The current research on leadership describes the importance of Leaders learning mindfulness methods,e.g, deep breathing, visualization, meditation, etc. – basically ways to calm your brain and open up space for thinking.  But how does one begin to do this?  This article reviews some simple ways of learning mindfulness methods to make your brain calmer and happier.  Those you lead will notice the difference…and so will you.
Posted on January 23, 2011
"The desire to do something because you find it deeply satisfying and personally challenging inspires the highest levels of creativity, whether it's in the arts, sciences, or business"
Theresa Amabile  Professor, Harvard University
Daniel Pink challenges and inspires in this visually brilliant video as he teaches us how to reconsider what motivates ourselves and ways to breath life into motivating others. Remember these three words: Autonomy, Mastery and Purpose and then take a few minutes to watch this–you will go away enriched and motivated to find your highest levels of creative thought and work. Click on this link to view the short video: