Business Coaching and Consulting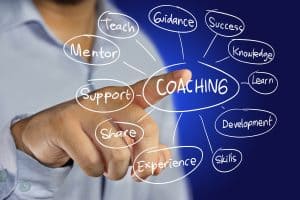 My mission is to create valuable change that transforms leaders and your organization by maximizing your business potential. I coach leaders and their teams using innovative methods that inspire and support productive, successful business environments. Executives then motivate and engage employees by creating a dynamic, successful and profitable workplace.
My group vision is to engage with you to enlighten and inspire your own brilliant capabilities, motivate and engage followers and maximize your potential as a business and community change agent.
My Leadership Coaching Capabilities:
I can assist your business in cultivating the key competencies necessary to support your leadership growth. These competencies include:
Modeling drive and accountability
Demonstrating executive maturity
Communicating effective strategies and vision
Developing organizational capacity
Empowering others to support innovation and learning
Fostering a workplace of mutual respect and collaboration
Read more about my coaching approach.
Schedule a Consultation Today
Ready to begin? Call or email me today for a coaching and training consultation.