Our Alliance Partners
At Perla Coaching and Consulting, we sometimes work with the business partners below to address complex leadership consulting challenges and present leadership training workshops and seminars.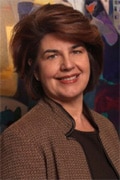 Alyson Lyon
Alyson Lyon is an executive coach who works with senior executives, lawyers, physicians and other business leaders to increase their organizational effectiveness and impact as leaders. Alyson is dedicated to working with business leaders to increase their leadership effectiveness, build emotional intelligence, impact, organizational productivity and profitability. With a bias toward applied emotional intelligence, Alyson's results-oriented approach transforms strong working relationships among team members and leaders in organizations. Alyson spent 20 years working in various leadership roles in the legal profession. She is a member of the International Coach Federation, Pittsburgh Coaches Association and the Pittsburgh Technology Council. She holds MBA (1998) and Bachelor of Science in accounting and business information systems degrees (1981) from Robert Morris University. In 2006, she received her executive coaching certification from the International Coach Federation.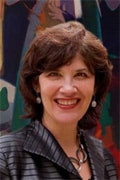 Carolyn Maue
A successful communicator, entrepreneur, land leader, Carolyn Maue is an expert in dealing with "people" issues in the workplace, consistently yielding positive change and growth with the executives with whom she consults. Carolyn coaches and consults with executive leaders and, as requested, their team members, in identifying their strengths and opportunities for development, clarifying goals for growth, and implementing effective, practical solutions for the leadership challenges they face in today's fast-paced environment.
Carolyn's real-world corporate leadership experience increases her credibility, and informs her approaches that help clients quickly identify strategies and solutions. Carolyn implemented systemic approaches to hiring, retaining and promoting an increasingly diverse and flexible workforce at the University of Pittsburgh Medical Center (UPMC), and built UPMC's internal Employee Assistance Program into a profitable revenue-generator that served 55,000 households in 34 organizations. The "Power of One" refers to Carolyn's approach of instilling in each person an increased ability to use their unique strengths, wisdom, and experience to positively influence staff, peers, leaders, customers and ultimately their communities. Carolyn's unique approach includes:
Likeability combined with credibility, resulting in quick connection to leaders
Ability to efficiently assess, clarify, and communicate key issues
Knowledge of organizational systems and structures that mitigate cost to the organization (e.g., turnover, liability, customer satisfaction)
Tim Hayes
Award-winning newspaper journalist and executive communications consultant Tim Hayes brings three decades of outstanding communications counsel and tactical experience – particularly at the leadership level – to clients. Tim provides individualized and group-based training in presentation skills and media interactions for clients across the nation. He was named the No. 1 Speechwriter by the Washington D.C. chapter of the International Association of Business Communicators and was awarded the top speech in the nation by PR News in its Platinum PR Awards. A regular guest expert on regional and national radio programs, Tim has become recognized as a national resource helping leaders perfect their public personas. Tim earned a Bachelor of Science degree in journalism from Indiana University of Pennsylvania in 1982.