Workshops
Presentation Skills Coaching for those in Leadership Positions:
Coaches:  Rosemarie Perla and Tim Hayes
Our Leadership Development and Presentation Skills Coaching program begins with instruction and dialogue on understanding the importance of those in leadership positions having poise and maturity when communicating.  We first look inward, helping leaders understand what makes them most effective, then we look outward, helping them project those strengths to key constituencies. Moving into the vital role of effective communication as a function of high-performing leaders, followed by an examination of effective, impactful, and actionable message development-both written and spoken.  All the while, each participant's unique leadership brand and corresponding statement become fleshed out and refined as part of the core of their communication style.  This program includes one-to-one coaching on presentation skills — maximizing the emotional, physical, verbal, and vocal impact of each individual.  Special attention is also given to managing professional maturity in use of social media.
Schedule a Free Consultation to tailor a workshop for your Company
Professional Behavior for Executive Staff and Teams
Along with some of our Alliance Partners, the Perla Group often conducts coaching workshops during the year. Workshops can be tailored to a full day, half day or lunch and learn format. Below is one of our most popular sessions.
Productivity and Profitability through Positivity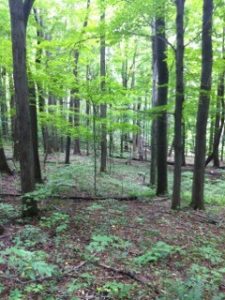 Facilitators and Group Leaders: Rosemarie Perla and Tim Hayes
People instinctively realize that assuming a positive attitude yields greater results. The challenge comes in fostering and sustaining positivity, since human nature is wired in the opposite direction. Negativity remains the genetic default, in other words.
Rosemarie and Tim have developed a novel approach toward addressing the issue of increasing positivity in the workplace – starting with attention on individual strengths, and building into a more team and organizational application.
This tailored interactive group development session focuses on three core ideas essential to fostering a healthy personal and professional life, blending instruction, interaction, and exercises to bring the concepts into practical application.
The three core ideas are:
Gratitude- Builds on current social science research that offers practical exercises for using positive communication in team and client interactions.
Attitude- Builds on core leadership practices and business communication success through trust and frank communications with each other and clients.
Magnitude- Extends this grateful attitude outward to a more effective communication style geared to heightening leadership awareness and ability to persuade others.
When your team members understand and embrace these ideas, positivity flows more freely through your organization, opening doors to increased productivity and enhanced profitability. When people like where they are, what they're doing, and the people working alongside them, good things happen for your business.